Meet some of our very talented teachers

---
Sara Wazani - Beginner & Classical Guitar, Ukulele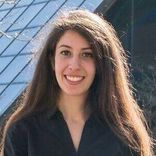 A music lover from an early age, Sara picked up the guitar as a hobby at age 12. Following her passion she graduated from the Douglas College music program. There she received the  Laura Chestnut Music Theory/History Scholarship and the Walter G. Robertson Memorial Music Award for performance. She has an interest in world music and has traveled Europe, North Africa, the Middle East & North America observing different traditions and forms of music making. She is an encouraging, dedicated teacher for guitar and ukulele.
---
Elyshia Pucci - Voice

Elyshia has been giving piano and voice lessons since 2010. She received a full tuition scholarship in 2014 for a Music Diploma Program, and this year, she received the Lance Ryan Vocal Achievement Award of Distinction. Currently, she is working toward a Bachelor in Music. Teaching is her passion and she places an emphasis on performance, technique, and theory, while also giving students opportunities to explore diverse styles and genres. She takes an individualized approach, recognizing that each student comes from a different musical background and requires patience, encouragement, and discipline to help develop their skills.

"I believe that every student has a unique musical journey and it is never too late to learn the wonderful gift of music!"


---
John Oliver - Classical Guitar, Composition

Oliver has performed as guitarist in solo, chamber and orchestral settings with the Vancouver Symphony Orchestra, Borealis String Quartet, François Houle, Vancouver Chinese Music Ensemble, the Little Giant Chinese Orchestra (Taiwan), and others, and has appeared at various music festivals, and on the concert series of New Music Concerts, Vancouver New Music, Groundswell, Upstream, New Works Calgary, Music in the Morning among others.

Oliver studied classical guitar with Robert Jordan in Vancouver, and with George Sakellariou at the San Francisco Conservatory of Music, where he performed in master classes with Michael Lorimer, Abel Carlevarro, Pepe Romero, Leo Brouwer, and others.

---
Alexis Nery - Guitar

Alexis played for multi-platinum selling Universal/Nettwerk artist Wanting, performing with her on CBC, in China and across North America on the 2014 "Say The Words" tour. He also played for award winning dance/cover band Side One among others.

Alexis has been performing live for 20 years and has been teaching guitar for over 15 years. He has taught beginners from 6 to 60-years-old to play their first notes or chords as well as helped advanced guitarists, wanting to "shred", to improve their technique.

---
"I took guitar lessons with Alexis for a couple of years or more. As a result, I was able to get the freedom of composing and performing most of what my musical imagination could come up with (and I'm just as lazy as an average guitar student). I was amazed at what Alexis was capable of as a guitarist, but the really important thing is that he also knows how to teach and lead his students to success. That is a quality that quite a few instructors don't have, even if they are incredible guitar players."
- Kim
Eliot Doyle- Drums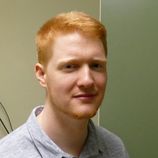 Eliot is a graduate of the Capilano University Jazz Studies Program where he majored in drumset performance. He plays in various original and cover bands around Vancouver, including a RUSH tribute band. Eliot's focus in music has always been on versatility, making an effort to learn to play as many musical styles as possible. In addition to playing the drumset, Eliot has also composed music for a variety of musical ensembles in Vancouver; most notably, the Borealis String Quartet.
---
Amy Brown - Piano

| | |
| --- | --- |
| Despite Amy's young age, having put in many hours of practise since beginning at age 5, has achieved her grade 10 RCM and is working toward her ARCT. She has completed Elementary Piano Teacher Specialist, Intermediate Piano Teacher Specialist through RCM (first class honours) as well as Level 1 Orff Schulwerk certification. Amy has a broad repertoire including classical, pop and jazz. Excelling with younger students, her energy keeps them engaged and having fun. | |
Shockk - Guitar

Shockk's 25+ years of playing experience has taken him from touring Japan to playing sold out shows in notable venues such as the Commodore Ballroom, opening for renowned bands Clutch and Steel Panther. A member of Mongoose, The Slip-Ons, The Spitfires and others as well as writing his solo music as Interior Design. His strengths are rock, improv and atmospheric music, but is well versed in many more styles. Shockk may be a seasoned pro, but don't be surprised to see him skateboarding around the city and his vibe is one that resonates with his students.
Without Shockk, it is quite likely my son would have lost interest in playing guitar. His previous teacher recommended switching so he could "learn to rock out". Under Shockk's guidance, my son has been challenged to learn to use better techniques, play with more feel and speed, and branch out into other genres that he normally wouldn't listen to. Though he seems quite laid back and is always quick with a laugh, Shockk's continued emphasis on the performance and "getting it right" has caught my son's interest and keeps him wanting to learn more.
- Wayne

Darryl Greer - Bass

Darryl Greer started playing bass at age 11 when he was told that the band his brother and friends were to start "couldn't have three guitar players." 20 years later, he's composed and played everything from latin-infused prog-rock to technical death metal with some pop, rock, and genre-bending music in between. Teaching for the last six years, some of his students have gone on to Capilano University's jazz program, while others have joined with active local metal and rock groups. Counting influences from Jaco Pastorius to Billy Gould to Geezer Butler and Flea, he focuses on teaching proper technique in conjunction with a solid base of music theory.
Matt Silverman - Guitar

Matt won 3rd and 1st place scholarship competitions on his way to earning a Bachelor of Music Performance degree starting at Capilano University completing in University of Victoria. He has participated in the National Music Competition in Alberta as well as the Boston Guitar Festival. Despite specializing in classical guitar, Matt also teaches bass and ukulele. Though, you may catch him busting out his blues chops on his neon green shred guitar.

"My daughter says Matt is a good teacher 'because it's fun and she wants go to back to learn more.' Matt presents musical challenges at her level, and she's made remarkable progress in six months. She enjoys lessons with Matt; her motivation and confidence continue to grow."
- Karen